About INC4
INC4 is a private development team with 10+ years on the market, working with blockchain technologies of any complexity. Whether they involve smart contracts, dApps, DeFi, mining software, wallets, or any other unique and bespoke DLT solution — INC4 can manage any task.
At INC4 you'll be using your skills to develop the most innovative blockchain products for businesses big and small, all within a dynamic and supportive environment. Join a team of engineers building blockchain today!
Middle+ level of mobile and web automated testing, 1y+ experience.
Experience in developing and building standards, testing protocols on both existing and projects built from scratch
Main stack:
🔹FrontEnd: React + ReactNative
🔹BackEnd: Go + NodeJS
🔹Cloud Services: AWS, Google Cloud, Digital Ocean, Kubernetes.
📅 Flexible 5-day week.
🏝 Remote possibility.

💰 Competitive salary based on the interview results, with an opportunity for growth.
😴 21 days of paid vacation, 10 days for sick leave.
🎉 National holidays — days off.

🇺🇸 Corporate English classes for any level.
🧨 Regular Team Gatherings and Team Building outdoors.
🎮 Internal leisure activity, PS4, various cardboard games.

🌆 Comfortable office close to the subway station, bike and car parking lot.
👑 Ergonomic workplace and informal office environment.
🍪 Unlimited tasty snacks every day, based on personalized preferences.

📚 Full access to the necessary information, required to onboard the project.
🧑‍💻 Personal zone of responsibility, ability to make decisions regarding development approach.
🚀 Friendly Team of unique professionals.
Our team DevOps, Data Scientist, Android
$1500–4000depends on interview results
Engagement period 6 + month
Location Kyiv
Leave your CV and we'll contact you.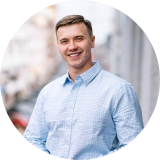 Vasylenko Taras
HR manager
Skype:attatattat
E-mail:attataa@inc4.com
Telegram:attatta
Tel.:8000000000000