Gemini, a regulated U.S.-based cryptocurrency exchange that was founded by the Winklevoss brothers and ranks 13th in terms of daily trading volume, released its annual Global State of Crypto Report. The trading giant found that in 2021, the crypto industry made a significant advance towards reaching gender parity.
According to the research, a greater level of female investors' dominance was observed in emerging market economies, with their share standing at 50% or more in Israel, Indonesia, and Nigeria. At the same time, France was taking the lead among developed nations, with some 45% of all cryptocurrency owners being women.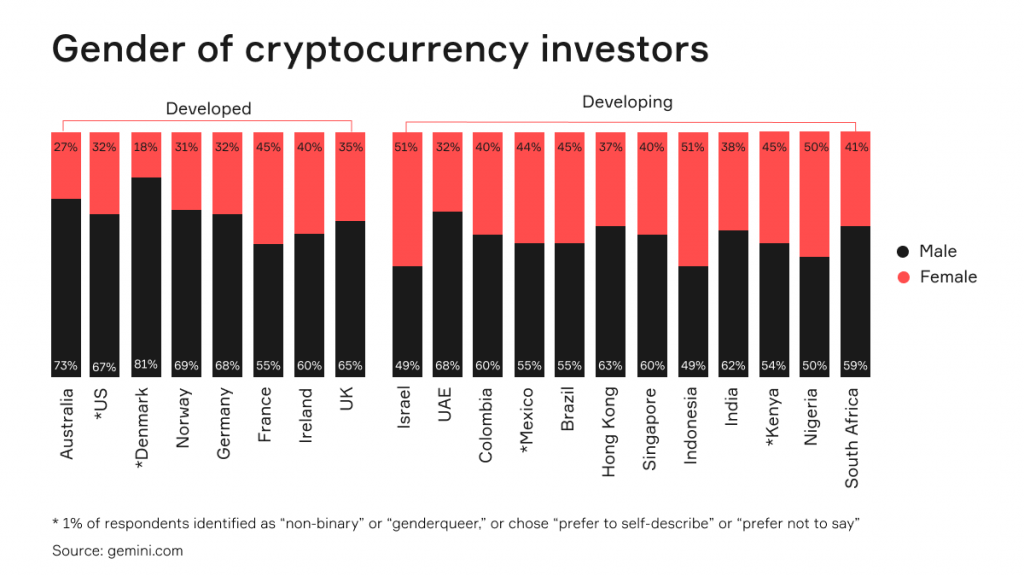 The report also lists a 'crypto-curious' category, under which fell everyone who planned to make their first digital asset purchase by the end of the year 2022. Among them, 47% were women globally, up from 40% just a year before.
Prominent Females in the Distributed Ledger Space
Distributed ledger technology (DLT) is disruptive. It boosts inclusion significantly by unlocking access to financial services for billions of people around the world—literally anyone who has a device and Internet connection. One of the DLT's aspects that individuals—of male, female, and other genders alike—value most is freedom; financial freedom, more than anything.
Web3 is the next phase in the Internet's evolution. It aims to decentralize the existing global network landscape through bringing it on-chain. Accounting for nearly a half of newcomers to the crypto space, women in Web3 play an integral part in making that happen. But even before Web3 became a buzzword, the female contribution had already been sizable.
The number of prominent Web3 women and the broader blockchain space is legion. From the dev perspective, the first woman who comes to mind is Elizabeth Stark—the CEO and co-founder of Lightning Labs, a firm that develops software powering Bitcoin's most robust and widely used scaling solution called Lightning Network. From the legal standpoint, it's hard to imagine someone who'd do more for the industry than Hester Peirce, the SEC Commissioner and "crypto mom" who's always been advocating for a light approach towards crypto industry regulation in the United States and calling for the approval of a Bitcoin exchange-traded fund (ETF). As for an economic thinker, we'd like to highlight the role of Meltem Demirors who holds a bachelor's degree in Mathematical Economics, an MBA from the Sloan School of Management (MIT), and is a member of the World Economic Forum (WEF) Blockchain Council. Laura Shin is an example of an influential woman in journalism—hosting the Unchained Podcast, she's been spending lots of time and effort educating people coming from various backgrounds and therefore promoting mass adoption.
As we've already said, the list goes on and on. It would be impossible to include every crypto-prominent woman into a single article. The good news is that some companies compose lists of their own, giving female talent the coverage it deserves. Crunchbase, one of the most recognized funding data aggregators in the world, has an entire Blockchain Female Founded Companies hub, which counts as many as 816 organizations with a total amount of attracted investment standing at a whopping US$6.3 billion. Another such list is called Rising Women in Crypto Power, and it's organized via the partnership of Wirex and Cryptonomist. The two have already announced the longlist for 2022 that can be accessed here; for the shortlist and actually the winners, follow the Wirex blog as it will be revealed there on November 8. Having joined hands with crypto news outlet Forkast, NEAR Foundation also held a competition of its own—Women in Web3 Changemakers 2022—picking the top 10 winners out of 180 nominees in total, judging by criteria of inclusion, influence, and innovation.
How INC4 Women Roll
At INC4, women are important corporate decision-makers within the top management structure. They are:
Alina Tustanovska, Chief Operating Officer (COO)
Julia Stadnyk, HR Director
Sofia Pidturkina, Head of Marketing
In this section, we would like to introduce you to them, as well as to the scope of hard work they put into making the Web3 dream come true.
NEARCON Takeaways from Alina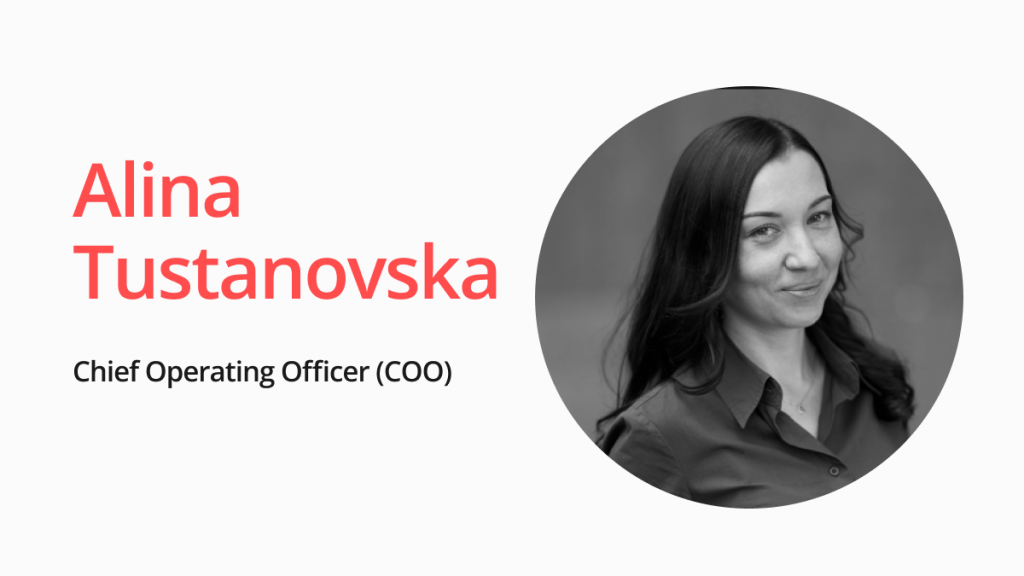 When I delivered a speech at NEARCon 2022, I outlined the following burning issues of the NEAR ecosystem in its current state:
It is difficult for institutional investors to purchase and custody NEAR-native tokens;
It is difficult for users to connect via fiat gateway into the NEAR ecosystem to purchase or stake NEAR or other native tokens;
It is difficult for the ecosystem projects to get better financial exposure to the value they create (in the form of financial products, liquidity of tokens, and institutional reach).
Largely, this is due to the fact that there are few custodial on-ramps that actually manage the funds of users for them. Taken altogether, these problems limit capital inflows to the ecosystem, as well as the discovery of emerging NEAR ecosystem projects.
To counter those shortcomings, I see a solution in The Spaceport Docking Station, which is a custodial on- and off-ramp solution for both retail and institutional investors globally. The project is currently seeking exposure into the NEAR ecosystem, offering its newcomers the best of both worlds:
Custodial services and secure trading, staking, and operating within NEAR-powered dApps;
The one-of-a-kind opportunity to 'undock' or 're-dock' their digital assets into an account that they have exclusive control of.
My vision for Spaceport is that it will help native tokens built on NEAR reach greater levels of retail and institutional exposure, market liquidity, and inflows of capital into ecosystem services. Meanwhile, the projects themselves would also win by gaining easier access to a base of potential users, better visibility among retail and institutions alike, and a higher number of DAUs eager to give crypto a go.
Talent Acquisition Strategies from Julia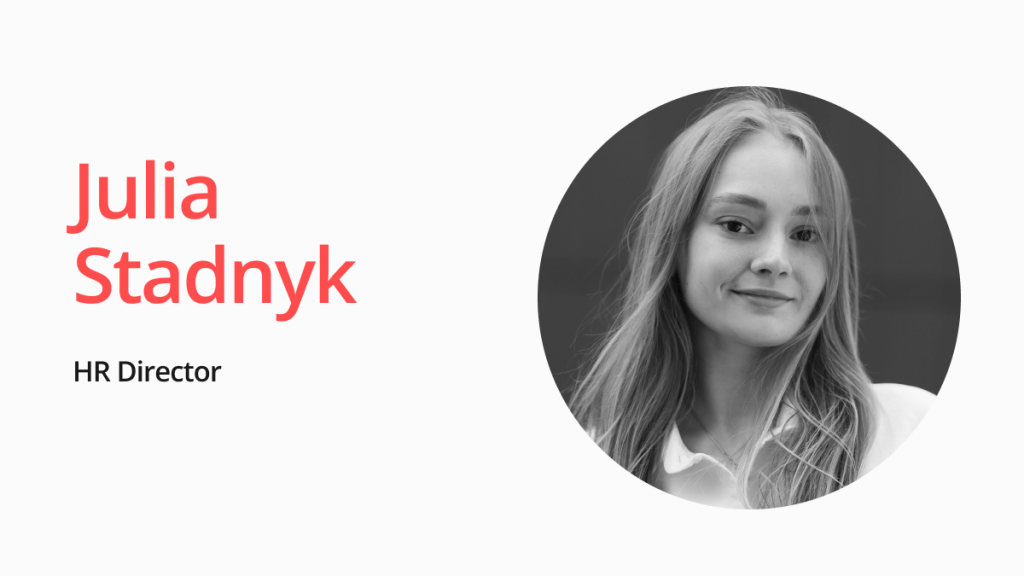 Since INC4 was founded in 2013, the talent acquisition strategy has changed significantly along with the market itself. This has been largely caused by the dynamics of adoption. When we first started working with blockchain technologies, we had to educate people and hire those with no prior experience in Web3 whatsoever.
Later, when the market started gaining momentum, we could sign on those who'd known the market at least from an end-user perspective. This allowed us to shorten the scope of education down to some under-the-hood specifics tech-wise. Thanks to the past bull run, companies—including ours—more often recruit developers with blockchain experience, only educating them on the specifics of their concrete product, new chains or coins, or niche tools.
I assume that at such a pace, in just a couple of years, we'll see the job market filled with a sufficient number of participants who possess blockchain-related skills. Which, in its turn, could allow firms to drop preparatory training altogether. But in reality, that will hold true for the largest 5–10 ecosystems/tools only. That would still be a breakthrough, and that is something we can already witness with Solidity because smart contracts have become a core part of a myriad of project architectures.
Marketing Insights from Sofia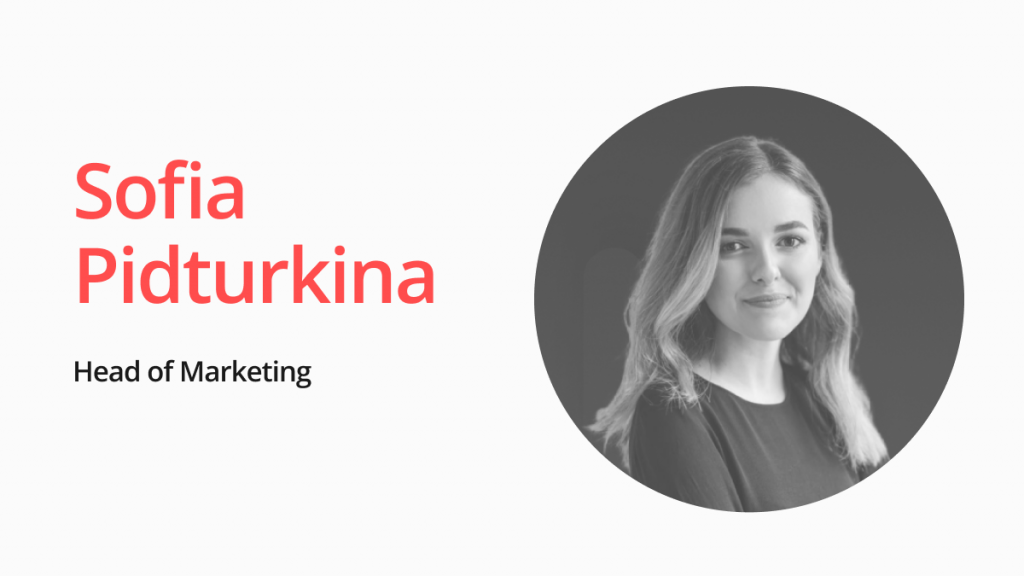 I'd like to stress two of the most widely experienced challenges pertaining to the marketing efforts of Web3 projects:
In Web3, many things depend on the market conditions and the mood of the players. When in a bullish trend, good news may send the market soaring, while bad news has little to no impact. On the contrary, in a bearish trend, bad news can cause the market to plummet, while good news doesn't really matter. As we're currently in crypto winter, marketing has become especially challenging. During boom cycles, people would be wowed at literally anything.
In Web3, there is no sure-fire recipe for a successful promotion strategy—one needs to engage in constant hypothesis testing. If something worked for your rival, it doesn't necessarily mean it'll work for you as well. Following up on the previous challenge I've mentioned, when the bear roars, something that seemed a success just a week ago may turn out a failure today because the mood of the community has shifted.
Where You Can Hear More from Female Web3 Speakers
To learn more about the women of Web3, we suggest that you subscribe to the recently launched Women Who Web3 podcast, which is hosted by one of the biggest crypto media, CoinDesk, and was created to 'celebrate and promote women within the space.' Another good idea would be to follow developments from the Unstoppable Women of Web3 initiative, which was established on International Women's Day this year and is reportedly endorsed by the likes of Decentraland, BlockFi, Binance.US, Deloitte, and Google Cloud.To sum up, although female participation in the crypto space is clearly on the rise in all respects, there is still plenty of room for achieving a much higher degree of openness and diversity. As a company, we at INC4 are interested in hiring talented women and encouraging them to prosper. If you feel that that description fits your goals, please check out our Careers page; who knows—maybe this blog post will start a new long-standing, fruitful working relationship!